Blue Ridge Vacations Guide

North Carolina Blue Ridge Mountains

Ad Sales




Ad Sales For Blue Ridge Vacations

Try a 3 Month Free Trial Listing on Blue Ridge Vacations *
* You must link back to Blue Ridge Vacations to receive our Free Trial Listing. Page Rank 1 or Greater Websites Only Please. Limit 1 Free Trial Listing per Customer.
Standard Listing on Blue Ridge Vacations (Photo and Description) $100/year.
Your Photo or Business Logo (300x250 Pixels) and up to 50 Words of Text.
We can provide onsite
Professional HDR Photography
within 60 miles of Boone, NC.
Blue Ridge Vacations
PO Box 1571
Blowing Rock, NC 28605
Contact Ad Sales
Blue Ridge Vacations is Not A Rental Agency or Travel Agency. Blue Ridge Vacations Does Not Rent Log Cabins or Vacation Rentals.
Please Do Not Contact Us For Any Travel Information, Printed Material or Travel Brochures.
Everything you need to plan your vacation is Online!

Blowing Rock T-Shirts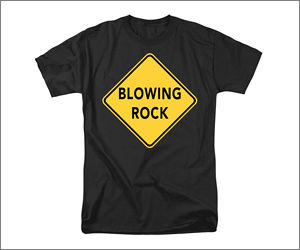 Don't Get Blown Away in Blowing Rock! Our Blowing Rock T-Shirts are made from 100% pre-shrunk, high quality cotton and are available in five different colors. Our Blowing Rock T-Shirts are machine washable. Our Blowing Rock T-Shirts are available in both Men's and Women's. Blowing Rock T-Shirts Ship within 1–2 Business Days!
Photos By Meta
PO Box 1571
Blowing Rock, NC 28605
Order Online



Blue Ridge Vacations Visitors Guide

PO Box 1571
Blowing Rock, NC 28605
Contact Ad Sales
Privacy Policy