Blue Ridge Vacations Guide

North Carolina Blue Ridge Mountains

Restaurants Guide





Family Restaurants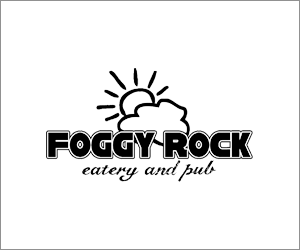 Foggy Rock is a local Blowing Rock, family owned restaurant established in 2010. We strive to be a part of the local community and serve both the locals, who live full time in the area, and all those visiting Blowing Rock. WiFi.
Foggy Rock Restaurant
8180 Valley Blvd.
Blowing Rock, NC 28605
(828) 295-7262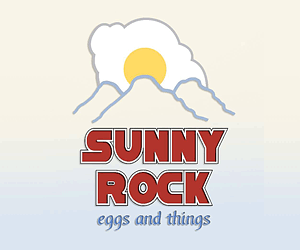 Whether you want a traditional breakfast or want to try something more eggciting, at Sunny Rock we have options for everyone! Be sure to try out our freshly ground Columbian coffee! We don't take reservations. Open Mon – Sat, 7:30 AM – 1:30 PM.
Sunny Rock Restaurant
8146 Valley Blvd. (US 321 Bypass)
Blowing Rock, NC 28605
(828) 414-9636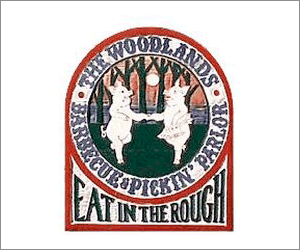 The Woodlands Barbecue and Pickin Parlor Restaurant features chopped and sliced beef and pork, ribs and chicken. Wide restaurant selection of sandwiches and Mexican food available. Daily specials, lounge, widescreen TV and nightly entertainment since 1977.
The Woodlands Restaurant and Bar
8304 Valley Blvd. (Highway 321 Bypass)
Blowing Rock, NC 28605
(828) 295-3651
| Catering:
(828) 295-3395

Fine Dining Restaurants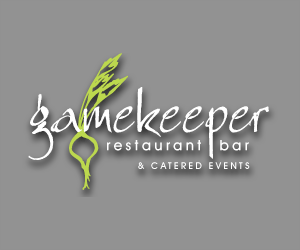 Step back to a bygone era as you dine in one of three vintage dining rooms or on the veranda overlooking Chetola Lake in the North Carolina Blue Ridge Mountains. Smoke-free. Reservations are recommended. WiFi.
Gamekeeper Restaurant
3005 Shulls Mill Road
Boone, NC 28607
(828) 963-7400

Blowing Rock T-Shirts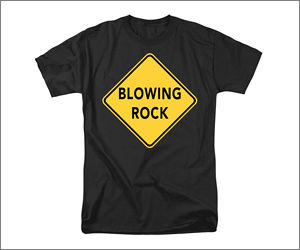 Don't Get Blown Away in Blowing Rock! Our Blowing Rock T-Shirts are made from 100% pre-shrunk, high quality cotton and are available in five different colors. Our Blowing Rock T-Shirts are machine washable. Our Blowing Rock T-Shirts are available in both Men's and Women's. Blowing Rock T-Shirts Ship within 1–2 Business Days!
Photos By Meta
PO Box 1571
Blowing Rock, NC 28605
Order Online



Blue Ridge Vacations

PO Box 1571
Blowing Rock, NC 28605
Contact Ad Sales
Privacy Policy