Blue Ridge Vacations Guide

Blue Ridge Mountains

Services Guide






Attorneys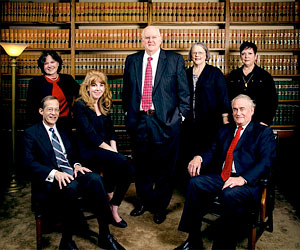 Clement Law Office has been offering creative, innovative, high quality legal services to the people and businesses in Boone and the North Carolina High Country for over 30 years. North Carolina Attorneys and Lawyers specializing in Real Estate, Wills and Estates, Family Law, Contracts, Eminent Domain and Personal Injury.
Clement Law Office
756 West King Street, PO Drawer 32
Boone, NC 28607
(828) 264-6411

Automotive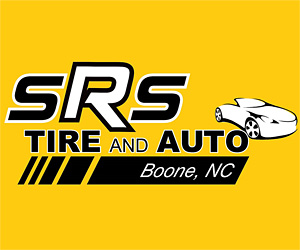 SRS Tire and Auto wants to be your Boone NC Tire and Auto Repair Shop. Our purpose is to affordably and reliably service the vehicles you've come to depend on. Visit or call our Automotive Service Center in Boone NC today to set up an appointment for quality tires, alignments, preventive maintenance, and automotive repair! Falken Snow Tires!
SRS Tire and Auto Service Center
644 Hwy 105 Extension
Boone, NC 28607
(828) 355-9291

Health Care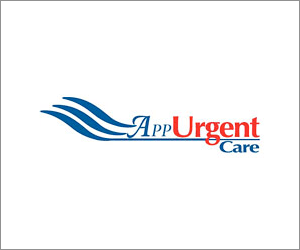 AppUrgent Care Center provides walk-in care for patients with non-life threatening illness or injury. We can handle sore throats, sprains, fever, flu, cuts that require stitches and more. Open Monday through Friday, 8 AM – 7 PM, Saturday and Sunday from 9 AM – 5 PM.
AppUrgent Care
2146 Blowing Rock Road
Boone, NC 28607
(828) 265-5505
|
Watch a Video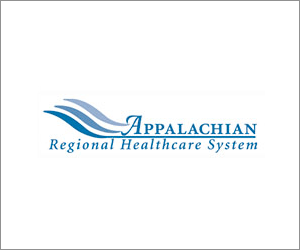 The Watauga Medical Center in Boone NC features a wide range of healthcare including a 24-hour Emergency Room, Neurology clinic, various Surgery programs, Kidney Dialysis, Critical Care Center, Laser Surgery and Imaging, Cardiology, a full Laboratory, and the new Seby B. Jones Regional Cancer Center.
Watauga Medical Center
336 Deerfield Road, PO Box 2600
Boone, NC 28607
(828) 262-4100
|
1 (800) 443-7385
|
Watch a Video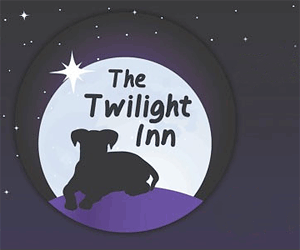 The Twilight Inn Foundation is a non-profit organization formed to help animals in need in the North Carolina High Country. Our mission is to provide care and housing for older or special needs animals who have run out of options. Adoptions will be considered and welcomed if those perfect pairings present themselves. Founded by Dr. Margaret A. Federhart. Visit our website to make a donation.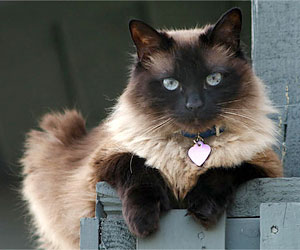 Margaret A. Federhart, DVA, CVA, specializes in holistic veterinary medicine, which takes into account the whole animal, restoring balance both physically and mentally. The emotional state of your pet is just as important as the physical, because mental symptoms often lead to physical problems. House calls and office visits.
Whispering Waters Animal Care
1355 North Pine Run Road
Boone, NC 28607
(828) 264-8077

Real Estate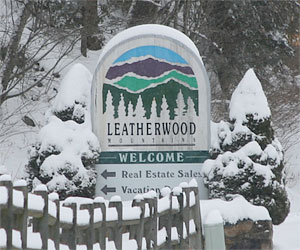 Own a piece of the North Carolina "Horse Country"! Leatherwood mountains has it all; privacy, amazing views, streams, pastures, pristine forests and 100 miles of horse trails. Luxury homes and land are for sale through our sales office. Call 1 (877) 736-8686.
Leatherwood Mountains
512 Meadow Road
Ferguson, NC 28624
1 (877) 736-8686
(Phil Whitson) |
Watch a Video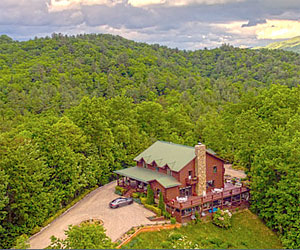 Eastern Tennessee Mountain Estate For Sale By Owner. Secluded Mountain Estate consists of 141 acres, 1 Fully Furnished Log Lodge atop of the mountain, 1 Fully Furnished Log Cabin next to the creek.
Lodge On Iron Mountain
PO Box 30
Butler, TN 37640
(423) 768-2446
|
Watch a Video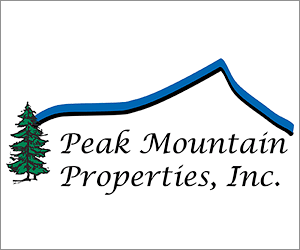 West Jefferson North Carolina is one of the hottest Blue Ridge Mountain real estate markets. We can assist you with your North Carolina High Country real estate needs! Call us today!
Peak Mountain Properties
406 Graybeal Avenue
West Jefferson, NC 28694
(226) 846-7325
|
1 (866) 246-4307

Custom Home Builders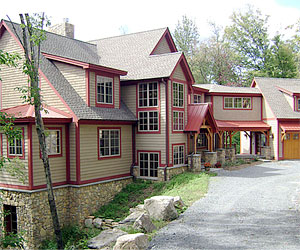 Doug McGuire has build his company's reputation the same way he builds his clients' custom homes literally from the ground up. Watauga County North Carolina custom home builders and contractors since 1987, serving Watauga County, Blowing Rock, and Boone NC. Residential and Commercial Construction.
McGuire Construction
4041 Highway 105 South
Boone, NC 28607
(828) 963-6680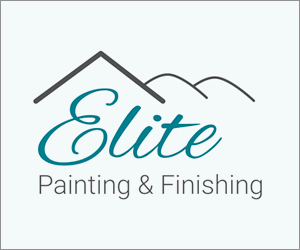 Elite Painting and Finishing is a full service, custom house painting company, serving Banner Elk, NC, Boone, NC, Linville, NC, and surrounding areas. We are a local, high country company, specializing in interior painting, exterior painting, cabinet painting, and faux finishing.
Elite Painting and Finishing
PO Box 2024
Boone, NC 28607
(828) 773-8164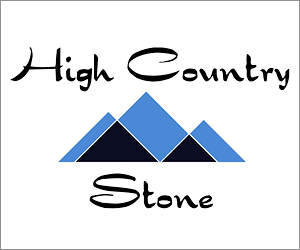 High Country Stone specializes in the manufacture and installation of marble and granite kitchen and bathroom countertops. Bring in your cabinet layout from the cabinet maker or even a hand drawing with dimensions. We can use your layout to give you a quote on your project. Serving all of Western North Carolina.
High Country Stone
6489 Old Hwy 421 S
Deep Gap, NC 28618
(828) 355-9320

Photographers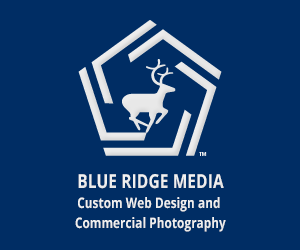 Blue Ridge Media Offers Blowing Rock and Boone NC Commercial Photography Services in the North Carolina High Country. Our Commercial Photography Services are designed for Vacation Rentals, Real Estate, Custom Home Construction and Retail Stores. Commercial Photography Services Available Tuesdays – Thursdays.
Blue Ridge Media
PO Box 1571
Blowing Rock, NC 28605
(828) 265-2730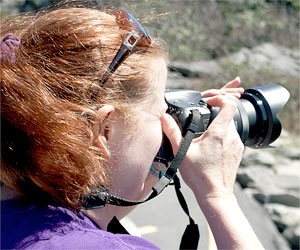 Western North Carolina Nature Photographer Meta Gatschenberger's Best Digtial Photography Tips For Beginners Covers; Landscape Photography, HDR Photography, Travel Photography, Wildlife Photography, Waterfall Photography, Astrophotography, Hummingbird Photography and Macro Photography. Digital Photography Reviews.
Photos By Meta
PO Box 1571
Blowing Rock, NC 28605
(828) 443-4277
|
Purchase Meta's Photos

North Carolina Destination Weddings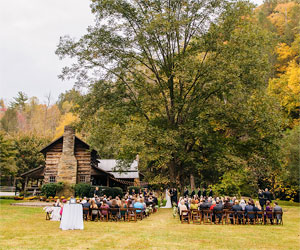 Get hitched in the North Carolina Horse Country! Let the beauty of the majestic North Carolina Blue Ridge Mountains be the witness to your blessed union. Future brides are born with instinctive expectations of what their wedding day will entail. Leatherwood offers many magical settings for the ceremony and reception.
Leatherwood Mountains Weddings
512 Meadow Road
Ferguson, NC 28624
(336) 973-5044
|
Watch a Video

Web Designers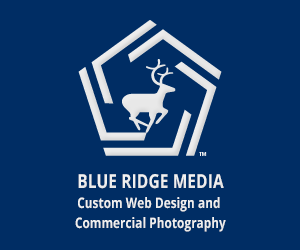 Starting a New Business? The first thing you'll need is a High Performing Website – One that is easily found in the Major Search Engines. With Over 25 Years Web Design Experience, Blue Ridge Media provides Western North Carolina Web Design plus Blowing Rock and Boone NC Commercial Photography. Established 1998.
Blue Ridge Media
PO Box 1571
Blowing Rock, NC 28607
(828) 265-2730


Blue Ridge Vacations Visitors Guide

Ad Sales
PO Box 1571
Blowing Rock, NC 28605
Monday – Friday, 9 AM – 5 PM