Blue Ridge Vacations

Boone NC Books and Maps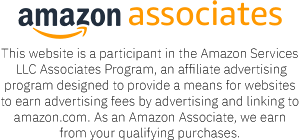 Western North Carolina Books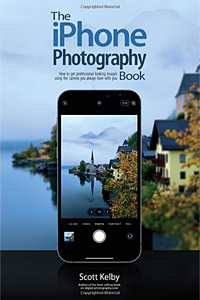 – Scott Kelby

Imagine if someone took the same photographic techniques, principles, and tools used by high-end and professional photographers, but applied them to shooting with an Apple iPhone. Imagine the type of images you'd be able to create using those same ideas.

Well, finally, somebody has. The world's #1 best-selling photography techniques author is about to break all the rules as he shows you how to apply the same techniques today's top pro photographers use to make stunning images. You're going to learn exactly how to use these techniques to create images that people will just not believe you could actually take with a phone (but with the quality of the Apple iPhone's camera, you absolutely can!).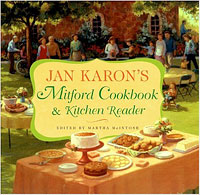 Jan Karon
Millions of Mitford fans around the world will agree it's easy to put on a pound or two reading a Mitford novel. Scene after scene of the bestselling series colorful characters enjoying tantalizing dishes can immediately start a craving. Then, before you know it, you've read several pages by the glow of the refrigerator lightbulb. Packed with more than 150 recipes from the Mitford novels and from the author's own recipe box.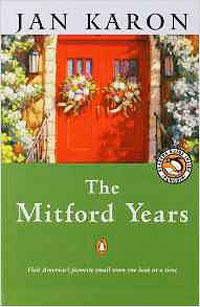 Jan Karon
Mitford Years Complete Set, Volumes 1–9. Mitford is good for the soul. Includes At Home in Mitford; A Light in the Window; These High, Green Hills; Out to Canaan; A New Song; A Common Life; In This Mountain; Shepherds Abiding; and Light From Heaven.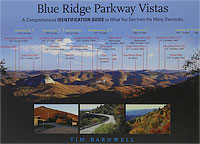 Tim Barnwell
This book is a driving guide to the Blue Ridge Parkway, featuring views from more than 40 overlooks along its 469 mile track through Western North Carolina and Western Virginia, with information about what you're viewing, and nearby attractions such as waterfalls, visitor centers, craft shops, and museums. Tim Barnwell identifies the mountain peaks you can see from each overlook, marking their compass heading, distance, and elevation.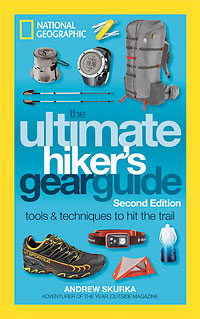 Andrew Skurka
Whether you're a first-time backpacker, an occasional weekend warrior, or a seasoned long-distance trekker, this guide is a must for any backpacking, hiking, or camping trip. Supreme long-distance hiker Andrew Skurka accomplished adventure athlete, speaker, guide, and writer shares his knowledge in this essential guide to backpacking gear and skills. Skurka recounts what he's learned from more than 30,000 miles of long-distance hikes, including the Appalachian Trail, Pacific Crest, and Continental Divide Trails, and the 4,700-mile Alaska-Yukon Expedition.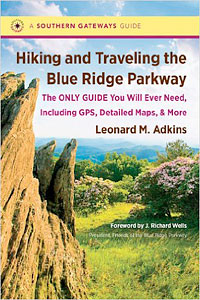 Leonard Adkins
Veteran hiker Leonard M. Adkins includes information on every trail that touches the Parkway, including the Appalachian Trail, the Mountains-to-Sea Trail, and other public pathways on national park, state park, national forest, municipal, and private lands. You'll find GPS coordinates for official Parkway trailheads, along with fifty maps and many photographs of what you'll see along the way.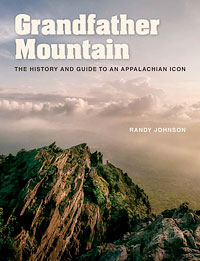 Randy Johnson
With its prominent profile recognizable for miles around and featuring vistas among the most beloved in the Appalachians, North Carolina's Grandfather Mountain is many things to many people: an easily recognized landmark along the Blue Ridge Parkway, a popular tourist destination, a site of annual Highland Games, and an internationally recognized nature preserve.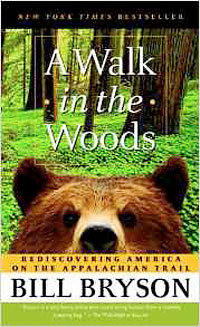 Bill Bryson
The Appalachian Trail trail stretches from Georgia to Maine and covers some of the most breathtaking terrain in Americamajestic mountains, silent forests, sparking lakes. If you're going to take a hike, it's probably the place to go. Bill Bryson introduces us to the history and ecology of the trail and to some of the other hardy folks he meets along the way.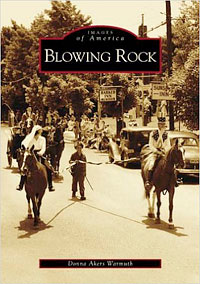 Donna Akers Warmuth
The beautiful and mountainous area of Blowing Rock, North Carolina, has a rich history dating back to the days when the Native Americans passed through on the Nickajack Trail, which led into Tennessee. The town derives its unique name from a rock outcropping near the town, where the winds defy gravity and have the ability to blow light objects thrown from the rock back to the rock.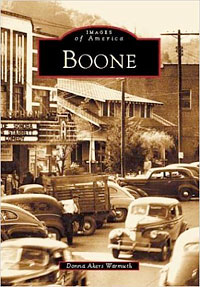 Donna Akers Warmuth
It was the Old Buffalo Trail that led both Native Americans and Daniel Boone to the site of present-day Boone, North Carolina, at an elevation of 3,333 feet. Located among the scenic and cool mountains of the High Country, Boone was for a long time a seasonal hunting spot with only a few settled families.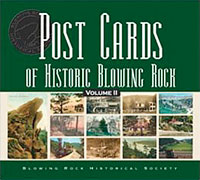 Blowing Rock Historical Society
The desire for clean air, cool breezes, and unparalleled vistas brought visitors to Blowing Rock from surrounding states and the cities of the Carolinas, as well as Florida and the Deep South. Seasonal homeowners returned year after year to entertain guests and share the glories of "The Crown of the Blue Ridge." This volume tells of the special village called "Green Park," separated from the village of Blowing Rock until they were joined together in 1927 by annexation. It shows the tourist industry in attractions that were available to visitors and celebrates some homes that were important enough to have post cards made of them. A furtherance of the mission of chronicling Blowing Rock's history is in the second volume.

Randy Johnson
This newly revised and expanded edition describes nearly 500 routes from the Blue Ridge Parkway and the Great Smokies—Eastern America's highest mountains—across the rolling Piedmont, to the Outer Banks archipelago. Choose a challenging backpack adventure on the Appalachian Trail, an easy family ramble on an urban greenway, a trek through a lush subtropical enclave, or a hike to photograph wildflowers and waterfalls.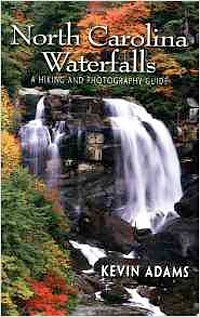 Kevin Adams
Since its original publication in 1994, North Carolina Waterfalls has been the most comprehensive guide available to one of the prime natural features of the Tar Heel State. This new edition includes over 600 waterfalls, with detailed directions and trail and beauty ratings for the major waterfalls on public land. For the first time, waterfalls located on private land will be listed, although directions won't be provided.

Western North Carolina Hiking Maps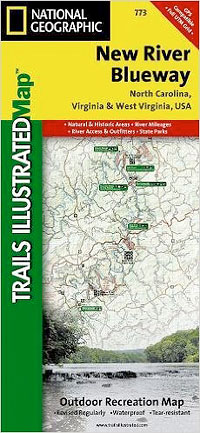 National Geographic
Covers: George Washington Nat. Forest, Jefferson Nat. Forest, New River Canoe Trail, Claytor Lake State Park, Mt. Jefferson State Park, New River Trail State Park, New River State Park, Shot Tower Hist. Park, River Outfitter Locations. Towns: Boone, NC; Jefferson, NC; Mouth of Wilson, VA; Fries Junction, VA; Jackson Ferry, VA; Radford, VA; Pulaski, VA; Pearisburg, VA; Peterstown, WV. Includes UTM grids for use with your GPS unit.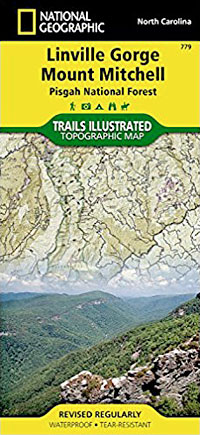 National Geographic
Covers: Linville Gorge and Mount Mitchell provides an unparalleled tool for exploring these remarkable features within Pisgah National Forest. This map includes such key areas of interest as Linville Gorge Wilderness, Mount Mitchell State Park, Craggy Gardens, Grandfather Mountain Biosphere Reserve, Lake James State Park, and Brown Mountain OHV Area.


Blue Ridge Vacations Guide

Boone, NC 28607