Blue Ridge Vacations Travel Guide is a participant in the Amazon Services LLC Associates Program, an affiliate advertising program designed to provide a means for sites to earn advertising fees by advertising and linking to
Amazon.com
. Start Your Free 30 Day Trial of
Amazon Prime
!

Western North Carolina Mountains Winter Driving Tips


Blue Ridge Vacations Western North Carolina Winter Driving Tips

The Western North Carolina High Country is in the Southern United States at around 3,400' elevation. Western North Carolina Winter temperatures can reach -25°F, even colder with the wind chills.

Most visitors to the Western North Carolina High Country are from the South East, like South Carolina, Georgia and Florida, and are not used to driving in deep snow and ice, in severe cold temperatures with up to 60 m.p.h. wind gusts. If this is you, read on...



Winter Driving Techniques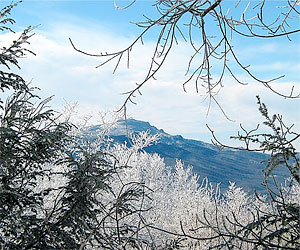 Winter Driving in Western North Carolina

Winter Driving in the Western North Carolina Blue Ridge Mountains is a whole lot different than winter driving in the Low Country, or on straight and level, clean city streets.

The First Tip for Winter Driving in the Blue Ridge Mountains is to SLOW DOWN!!! Let me repeat that SLOW DOWN!!!

The Second Tip is Back Off and Don"t Tail Gate! If the road is snow or ice covered, use 2nd Gear instead of Drive (D). Do not exceed 25 m.p.h. on snow and ice! Go especially slow on curves and steep hills, which are everywhere up here. Stopping distances are greatly increased when on snow and ice.

Check the North Carolina Highway Conditions 1 (877) DOT-4YOU before you travel to the Western North Carolina High Country and the Blue Ridge Mountains of Western North Carolina.

Always tell someone where you are going and when you expect to arrive.



North Carolina State Law requires the use of headlights when windshield wipers are in use. Daytime Running Lights don't qualify as headlights, so turn your main headlights on. Daytime Running Lights don't turn on the rear tail lights, which are necessary in poor visibility. Clean off your headlights of salt deposits, snow and ice. This makes a huge difference in seeing and being seen.

Fog is a very common occurrence in the Blue Ridge Mountains, especially along the Blue Ridge Parkway. Always turn on your headlights in fog, snow and rain. If you have additional Fog Lights, turn them on as well.



Mountain roads are constructed by cutting into the side of the mountain or may follow the edges of a river, so you will see this sign a lot. Many are very windy with many blind curves, steep hills, with deep cliffs along the outer edges. Secondary Roads (hence the name), don't get scraped or salted until the Primary Roads are finished, which can be later morning or early afternoon. You might be cutting snow ruts early in the morning, or following in them later on. Shady areas, especially North facing slopes, are often covered in black ice, and can be extremely slippery.



A lot of mountain accidents happen on curves. Just look at the guard rail scrap marks for proof. Add in deer, shaded areas where nothing melts, and black ice, and you have some very unique winter driving conditions.

If you start to skid, don't panic! Turn the steering wheel in the direction of the skid, but don't over correct. The safe way to stop is to 'stomp and steer.' Never pump anti-lock brakes.



Deer are everywhere in the North Carolina Blue Ridge Mountains. Deer Accidents can total your vehicle. Deer will often venture onto road sides in search of road salt to lick in the winter months. If you spot one deer, slow down and look for the others, as deer usually travel in small groups of 3 or more. Deer will often venture out onto the sides of the road to eat road salt. Deer will follow fixed migration paths, or deer paths, so when you see a Deer Crossing Sign, it's usually there for a good reason. Always Stay Alert for Deer!



If you are traveling along the Blue Ridge Parkway, note the Mileposts from time to time, to keep track of exactly where you are. If you happen to slide off the Blue RidgeParkway, you could be way down in the woods for a very long time, even days, before anyone finds you. Many sections of the Blue Ridge Parkway are closed during inclement winter weather. Check the Blue Ridge Parkway Closure Map.

GPS devices and maps are often incorrect up here. Cell Phones often don't work along the Blue Ridge Parkway, due to the lack of Cell Towerss. Carry a Paper Map of the area as a backup. Be prepared to take an alternative route if ice, snow or fallen tree branches are blocking the road. The higher up you go, the colder it gets.


This isn't NASCAR folks! Be very cautious when driving on Blind Right Curves while driving in the North Carolina Blue Ridge Mountains. One extremely dangerous bad habit among many of the locals up here is crossing over the double yellow lines, or "Driving Left of Center", when driving on Blind Left Curves. Note the worn away double yellow lines on many local curves. I now drive with one thumb over the horn, just in case.


Winter Driving Gear


Winter Driving Gear for Western North Carolina Winters

Carry a warm blanket in your car. Dress warmly! Wear layered winter clothing, including The Best Winter Coats, Winter Boots, Long Sleeve Shirts, Thermal Socks, a Hat and Gloves. Please don't wear shorts in the winter, it just screams Tourist Alert!

Watch for shaded areas, bridges and overpasses since these places are often the first to freeze as the temperature drops. Reduce speed, use windshield wipers, turn on the low beam headlights, plus your Fog Lights when it's snowing.

Ice Scraper and Snow Brush If you don't have one of these in your vehicle, buy one today! Don't rely on your credit card to scrap off your windows after a big snow or ice storm – It won't work. Clear off all the snow and ice from the lights, mirrors, grill, hood, trunk, roof, and all windows before heading out. A sudden stop can launch a roof full of snow and ice onto your front windshield, and instantly blind you.

A handy tip to removing thick ice off your windows is to turn on your defrosters, fans and heat full, and let the car warm up for about 510 minutes. Often you can just pick up the ice sheet off the windows, rather than having to scrape at it.

If you know an ice storm is coming, lifting up the windshield wipers off the glass can prevent them from sticking and getting covered in ice. Spraying a thin layer of Isopropyl Alcohol (-129°F Freezing Point) on the windows before the ice storm arrives, can help prevent ice from sticking to the glass. I keep a small spray bottle of Isopropyl Alcohol in the cup holder in the door. Isopropyl Alcohol can also be used to thaw out frozen door locks and hinges.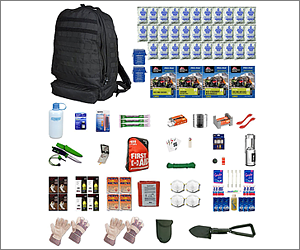 Carry a Winter Survival Kit, Extra Antifreeze and Winter Windshield Washer Fluid; Pocket Size Emergency LED Flashlights (one per person) and extra Lithium Batteries; Emergency Hand Warmers; Emergency Blankets; a Survival Candle; Water Proof Matches; Pocket First Aid Kit; hazard markers or flares; a Small Fold Up Snow Shovel; a Survival Whistle; hats and gloves; small bottles of water; White Glow Sticks, and high energy food such as chocolate or granola bars. Check the food in your Emergency Survival Kit once a year and replace any before the expiration dates.

If you get stuck in snow, straighten the wheels and accelerate slowly. Avoid spinning the wheels. Carry Tube Sand to put under the drive wheels. Don't use clumping kitty litter it turns to mush! If all else fails, try putting a floor mat under the drive wheels. It may destroy the floor mat, but it might also get you out.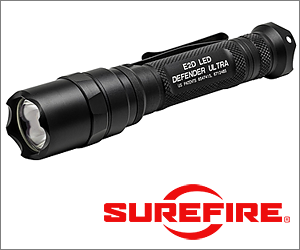 Vehicle Emergency LED Flashlight: I carry one of these FBI Issue Flashlights in my pocket at all times, along with a box of SureFire Lithium Batteries in my vehicle. These Lithium Powered SureFire Flashlights put out a blinding 500 Lumens (A Car's Low Beam is 900 Lumens), and is ideal for Emergency Road Use. It uses 3 Lithium Batteries, which have a much lower threshold for extreme cold temperatures, with an estimated freezing range of about -40°F. Lithium Batteries have a 10 year shelf life. Standard D-Cell flashlight batteries are useless in extreme cold weather, and are not recommended for Emergency Use, because they contain significant amounts of water, and will freeze in low temperatures of approximately 10°F, an average winter overnight temperature.

If you want to get your car to warm faster in freezing weather, try blocking part of the radiator with a simple piece of cardboard. About 1/3 blockage is all you need. Don't block the entire radiator, because it will overheat. Just remember to remove the cardboard once the outside temperature gets above freezing, or when you head down off the mountain!

If you own a 4x4 or All-Wheel Drive vehicle, please drive it! Leave your rear drive Florida car with its slick summer tires in Florida, because you will get stuck!

Severe Ice Storms, Very High Winter Winds and Extended Power Outages are very common in the Western North Carolina mountains, especially in the winter months! Trees are everywhere in the mountains and so are power lines. The two usually don't mix.

After the snow storm, residual sand and small pebbles remain on the road, left over from the salt trucks. This debris can cause sudden loss of traction, especially on curves and downhill slopes!


Winter Driving Preparation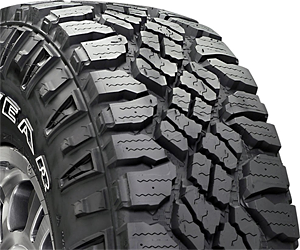 Winterize Your Vehicle in October – Don't Wait Until The First Big Snow!

Studdable Snow Tires: Studded snow tires are legal in Western North Carolina, without any restrictions. We have had great success running on studded snow tires in the North Carolina Blue Ridge Mountains. Tire chains are permissible upon any vehicle when required for safety because of snow, ice or other conditions tending to cause a vehicle to skid, but they do limit your speed.

Winter Snow and Ice Tires: Non-Studded Snow and Ice Tires, such as Goodyear Ultra Grip Ice Tires, Goodyear Wrangler DuraTrac Tires and Nokian Snow Tires are excellent tires on icy mountain roads. These are amazing tires on ice and snow.



Severe Snow Rating is being used by major North American Tire Manufacturers. The tires are marked on the sidewall with a snowflake-on-the-mountain symbol which identifies those tires that meet the required performance in Severe Snow Conditions. We use and recommend Severe Snow Rated snow tires for the best traction on ice and snow. Use a matching set of deep tread Snow tires that meet the Severe Snow Standard. Snow tires are highly recommended for use during the snow season from October to April. Tire Chains can be used up here in deep snow, but most are limited to 30 mph, and can take a lot of time to install correctly.

Tire Check: The tread depth of your car tires should be at least 1/8" or greater. 4x4 Truck tires should have at least 1/4" tread or greater for deep snow. Make sure you have valve caps to keep out the snow and ice.

Digital Tire Pressure Gauge: Check your tire pressure more often in the winter months. A Digital Tire Pressure Gauge is recommended because it's more accurate. Tire pressure decreases as the temperature drops, so add a two to four pounds of extra air in the winter months.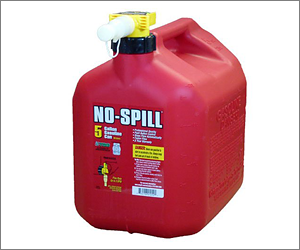 Gasoline Shortages: Keep your gas tank at least half full. It is recommended that you fill up once you arrive up here. You don't want to be stranded in the mountains without enough gasoline to get back home. There are NO GAS STATIONS on the Blue Ridge Parkway. Blowing Rock NC only has 3 gas stations in town, and they can run out of gas on busy weekends, or if the fuel truck can't make it up the mountain roads in bad winter weather. Carrying an Extra 5 Gallon Gas Can with you, can get you home safely, especially when driving on the Blue Ridge Parkway.

Rear Drive Vehicles: Adding two more 50 lb. bags of coarse Tube Sand on each side of your trunk will greatly improve your snow traction. Coarse sand can be used under the drive wheels if you get stuck. You can purchase Tube Sand in the winter months at Lowes Hardware in Boone NC and Village Hardware in Blowing Rock NC.

Winter Wiper Blades: Install these in October, before the snow and ice. These have a special rubber covering to prevent ice and snow from impeding the wiper's performance, and are highly recommended.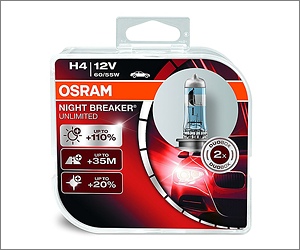 Brighter Headlight Bulbs: Quality Made in Germany, OSRAM Night Breaker Headlight Bulbs provide 110% More Light and are 20% Whiter than stock headlight bulbs, without being overly blue coated. Headlight bulbs will become cloudy with age. For optimum lighting performance, replace both of your headlight bulbs every 2 to 3 years. Carry a spare headlight, brake light, and tail light bulb in your vehicle.

In extreme cold temperatures, an engine block heater and/or Battery Blanket will keep your engine and battery warm. You will need an extension cord to plug in your car into a 110V AC outlet.

Winter Windshield Washer Fluid: Switch to a Winter Windshield Washer Fluid of at least -34°F in October. The Super Market Blue brand of -20°F fluid will often frost up on your front window when the windchill temperature drops. Summer Bug Wash will freeze overnight into a solid brick of ice, and do damage to your washer tank, hoses and pump.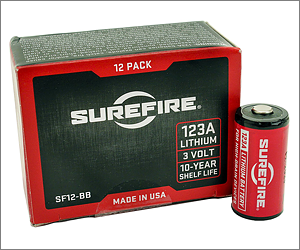 Battery: If your battery is more than 4 years old, it's time to replace it before it dies. Typical car battery life is only 3 – 5 Years. Purchase a Car Battery with High Cold Cranking Amps. Hot weather is harder on a battery than cold weather, but more battery failures happen in cold weather.

Battery Jumper Cables: Carry a set of these and know how to use them. A Portable Jump Start is also very handy in remote areas, where jumper cables won't reach.

Winter Engine Oil: Change your engine oil to a 0W viscosity motor oil, such as Mobil1 0W20 or 0W30 Synthetic Motor Oil. Check your owners manual for the recommended winter oil viscosity for your vehicle. Mobil1 Synthetic Motor Oil is good to around -50°F.


About The Author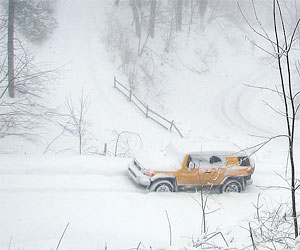 About The Author – You Ain't From Around Here!

I was born and raised in Montreal, Quebec, Canada, where the winters are long and brutal. Snow falls can avarage 15 to 17 feet or more per year, so I have many years of Winter Driving Experience on Ice and Snow. This photo explains why I drive a big Toyota FJ Cruiser 4x4 on Goodyear DuraTrac Severe Snow Rated Tires.

You don't have to very go far in the North Carolina High Country to witness several Winter Accidents, many of which could have been prevented if people just slowed down. Most of the winter accident photos were shot from my front porch.


Blue Ridge Vacations – Blowing Rock North Carolina T-Shirts and Photographs


Our Blowing Rock T-Shirts are made from 100% pre-shrunk, hiqh quality cotton and are available in five different sizes in a variety of colors for both men and women. All Blowing Rock T-Shirts are machine washable. Ships within 12 business days.

Learn the Hidden Secrets of Macro Photography at Meta's Macro Photography Tips.


The top photographs featured on Blue Ridge Vacations are available at Photos By Meta. Framed Prints are available in Blowing Rock NC at Rustic.