Western North Carolina Blue Ridge Mountains Attractions Guide for Blowing Rock and Boone NC


Blue Ridge Vacations – Attractions Guide for Blowing Rock and Boone NC

Blue Ridge Vacations Attractions Guide for the Western North Carolina High Country of Blowing Rock and Boone NC features the Blue Ridge Parkway, Area Attractions, North Carolina Golf Courses and North Carolina Ski Resorts for Western North Carolina Vacations in the North Carolina Blue Ridge Mountains.

Blue Ridge Parkway Map



Blue Ridge Parkway North Carolina Attractions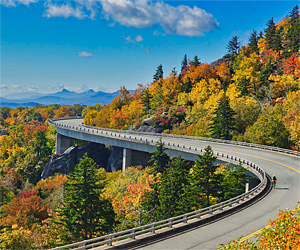 The Blue Ridge Parkway is part of the National Park Service, NPS, and connects to the Great Smoky Mountains National Park at the southern end near Cherokee NC at Milepost 469. The Blue Ridge Parkway speed limit is 35 to 45 mph, and passing areas are very limited, so please don't be in a hurry to get anywhere. Watch for bikes!

Blue Ridge Parkway National Park
National Park Service
(828) 298-0398 | (828) 271-4779 | Watch a Video
Blue Ridge Parkway Map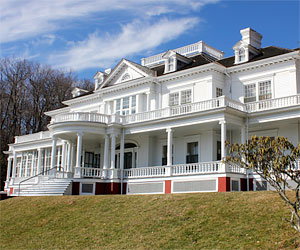 The Moses Cone estate houses the Southern Highland Craft Guild and The Blue Ridge Parkway Craft Center. Open daily from March 15 through November 30.

Southern Highland Crafts
Blue Ridge Parkway, Milepost 294
Blowing Rock, NC 28605
(828) 295-7938 | Watch a Video
Blue Ridge Parkway Map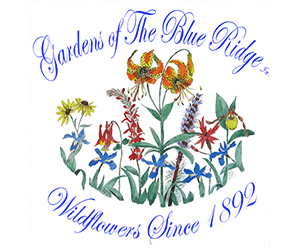 We are mainly a mail-order wildflower nursery, but you are welcome to stop by and purchase native plants. We have a little cooler climate due to our elevation so flowers start growing in mid April and different things will bloom throughout the rest of the summer.

Gardens of The Blue Ridge Nursery
9056 Pittmans Gap Road | Milepost 313
Newland, NC 28662
(828) 733-2417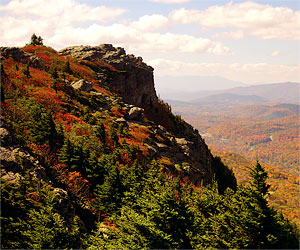 The highest peak in the North Carolina Blue Ridge Mountains. North Carolina Vacations Guide Features the Mile High Swinging Bridge, elk, bears, cougars, and otters in their natural habitats. Open year round, weather permitting. $20 Admission Fee.

Grandfather Mountain
US Highway 221 South (Parkway Milepost 305) Linville, NC 28646
(828) 733-4337 | 1 (800) 468-7325
Blue Ridge Parkway Map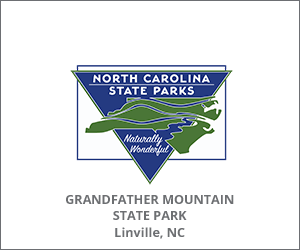 2,456-acre backcountry to spectacular hiking and backpacking. The South's most severe weather and challenging terrain, with trails that have hikers scrambling along cliffs and up ladders. 12 miles of trails and backpack camping sites is generally from the Profile Trailhead on NC 105 or trailheads along the Blue Ridge Parkway.

Grandfather Mountain State Park
Office: 9872 Hwy 105 S (Suite #6)
Banner Elk, NC 28604
(828) 963-9522
Trail Map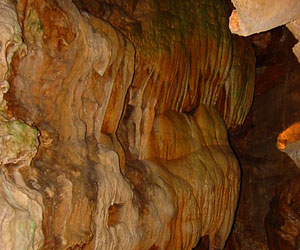 Located at the southern gateway to the North Carolina High Country, Linville Caverns is echoed within Humpback Mountain. Visitors are invited to explore the splendor and wonders nature created "inside a mountain". Cave tours last 3540 minutes and depart every 1015 minutes. Linville Caverns is a seasonal operation.

Linville Caverns
19929 US 221 North (Parkway Milepost 317)
Marion, NC 28752
1 (800) 419-0540 | (828) 756-4171 | Watch a Video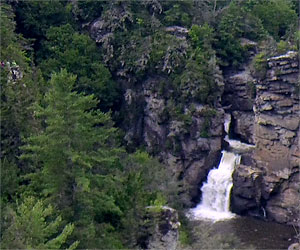 Linville Falls is the most popular waterfall in the Blue Ridge Mountains because of its accessibility to the Blue Ridge Parkway. It is a spectacular three-tiered waterfall plunging into Linville Gorge, the "Grand Canyon of the Southern Appalachians." Operated by the National Park Service.

Linville Falls
Blue Ridge Parkway Milepost 316
Linville, NC 28646
(828) 652-2144 | Watch a Video


Western North Carolina Blue Ridge Mountains Attractions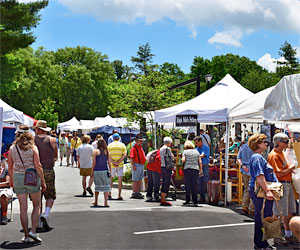 Art in the Park hosts 90 artisans at each show. Some of the best local and regional artists and craftspeople showcase their handcrafted jewelry, pottery, fiber, glass, photography, painting and more. 2018 Dates: May 26, June 16, July 14, August 11, September 8 and October 6.

Art in the Park
Park Avenue
Blowing Rock, NC 28605
(828) 295-7851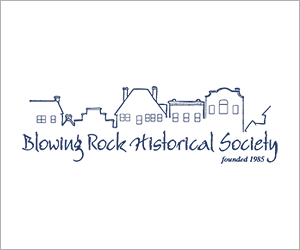 Founded in 1985 to preserve and protect the historical character and charm of the village, the Blowing Rock Historical Society is an active organization of over 300 members and plays a vital role in maintaining the unique sense of place that draws thousands of visitors to Blowing Rock, North Carolina.

Blowing Rock Historical Society
PO Box 804
Blowing Rock, NC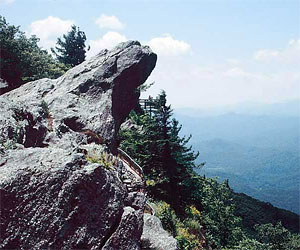 The Blowing Rock is the 'Oldest Tourist Attraction in North Carolina'. The Blowing Rock is located directly across the road from the Green Park Inn on U.S. Highway 321, just as you enter Blowing Rock NC. Open Daily. Admission Fee. Weddings!

The Blowing Rock
Highway 321 South
Blowing Rock, NC
(828) 295-7111 | Watch a Video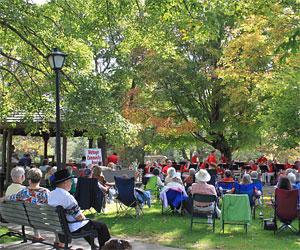 Blowing Rock's Concert in the Park is an annual set of free outdoor concerts, held at 4 PM on Sundays, following Art in the Park. The performances offer entertainment from a variety of musical genres. Family friendly and casual. Bring a lawn chair or blanket!

Blowing Rock Concerts in the Park
Memorial Park Downtown
Blowing Rock, NC
(828) 295-7851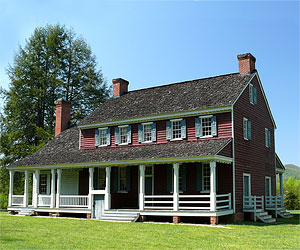 Fort Defiance is a historic plantation and former home of Revolutionary War General William Lenoir. Located north of Lenoir, NC, off US Highway 321 at Highway 268. Open April to October.

Fort Defiance
4555 Fort Defiance Drive
Lenoir, NC 28645
(828) 758-1671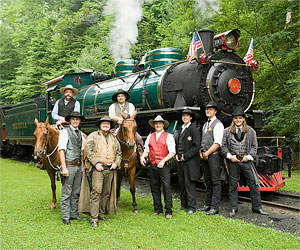 Tweetsie Railroad allows children and families to let their imaginations run wild and discover all sorts of fun. Kids can be a cowboy, an Indian or an engineer. Families love riding on our famous steam engine, Number 12, listed on the National Register of Historic Places. Just looking at her is enough to take you back.

Tweetsie Railroad
300 Tweetsie Railroad Lane (US Highway 321)
Blowing Rock, NC 28605
1 (800) 526-5740 | Watch a Video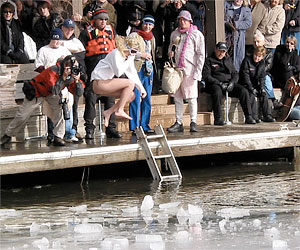 Winterfest January 24 through 27, 2019

Winterfest in Blowing Rock NC is held the last weekend in January. Winterfest features a chili cook-off, winterfeast, a pancake breakfast, bonfire, ice carving, dog show, free hot chocolate and hay rides downtown, and the highlight of the four day winter event, the Polar Plunge at Chetola Resort, on Saturday morning.

Winterfest in Blowing Rock
132 Park Avenue
Blowing Rock, NC 28605
1 (877) 295-7801 | (828) 295-7851 | Watch a Video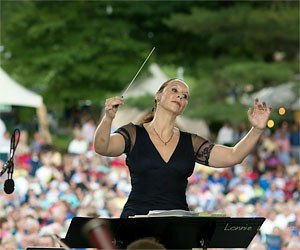 Join us for the Symphony by the Lake at Chetola. Always the pinnacle event of the summer season, the Symphony of the Mountains will again delight the audience! A spectacular fireworks finale will create a perfect evening! Gates open at 5:30 PM, the opening bands begin at 5:45 PM and the Symphony at 7:30 PM.

Symphony by the Lake
Blowing Rock Chamber of Commerce
Blowing Rock, NC 28605
(828) 295-7851 | Watch a Video


Western North Carolina Blue Ridge Mountains Golf Courses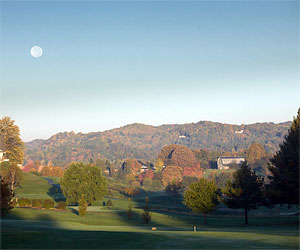 Designed by Ellis Maples and opened in 1959. Available to the public all season-April through November. This is a public North Carolina golf course.

Boone Golf Club
433 Fairway Drive, PO Box 1833
Boone, NC 28607
(828) 264-8760 | 1 (866) 532-4653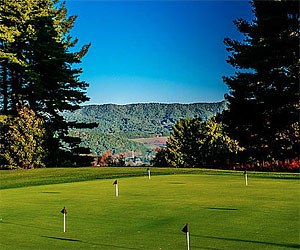 RedTail Mountain is featured in "Golf Digest". This is a public Tennessee golf course.

RedTail Mountain Golf Course
422 Triplett Road
Mountain City, TN 37683
(423) 727-7931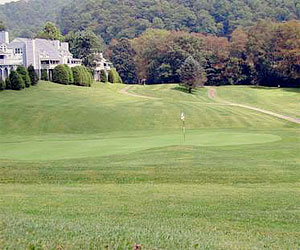 Willow Valley Golf Course at Willow Valley Resort offers a par-3 golf course. This is a public North Carolina golf course.

Willow Valley Golf Course
354 Bairds Creek Road
Vilas, NC 28692
(828) 963-6865


Western North Carolina Blue Ridge Mountains Ski Resorts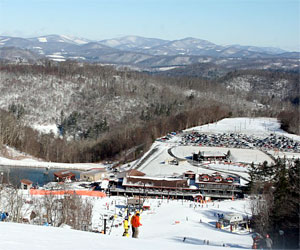 Appalachian Ski Mountain Ski Resort is located just north of Blowing Rock, North Carolina. This Blowing Rock Ski Resort and Ski Area features family oriented skiing for beginners, intermediates, and occasional skiers and snowboarders. US Hwy 321 near the Blue Ridge Parkway.

Appalachian Ski Mountain
940 Ski Mountain Road
Blowing Rock, NC 28605
(828) 295-7828 | 1 (800) 322-2373 | Watch a Video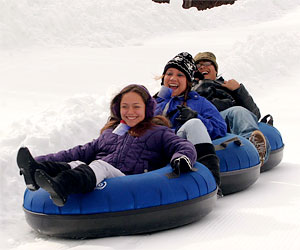 Hawksnest Resort is located off of Highway 105 S in Seven Devils, North Carolina, between Banner Elk and Boone NC. This popular Boone NC Snow Tubing Resort features only snow tubing, no skiing or snowboarding.

Hawksnest Tubing Resort
2058 Skyland Drive
Seven Devils, NC 28604
(828) 963-6561 | 1 (800) 822-4295 | Watch a Video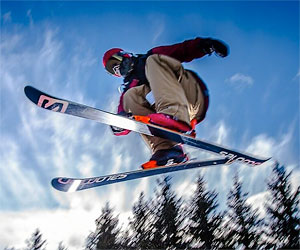 Ski Beech Ski Resort and Ski Area is the highest Ski Area in east of the Rockies, at 5,500' elevation. This Beech Mountain, North Carolina Ski Area features skiing, snowboarding, and an outdoor ice skating rink.

Ski Beech Ski Resort
1007 Beech Mountain Parkway
Beech Mountain, NC 28604
(828) 387-2011 | 1 (800) 438-2093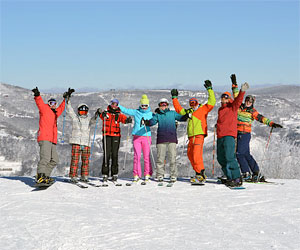 Sugar Mountain Ski Resort and Ski Area is the largest ski resort in North Carolina. This Banner Elk, North Carolina Ski Resort features skiing, snowboarding, and a tubing run.

Sugar Mountain Ski Resort
1009 Sugar Mountain Drive
Banner Elk, NC 28604
(828) 898-4521 | 1 (800) 784-2768 | Watch a Video


Blowing Rock T-Shirts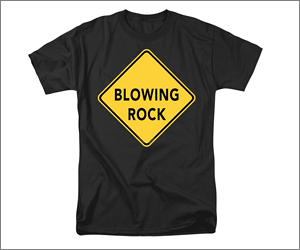 Don't Get Blown Away in Blowing Rock! Our Blowing Rock T-Shirts are made from 100% pre-shrunk, high quality cotton and are available in five different colors. Our Blowing Rock T-Shirts are machine washable. Our Blowing Rock T-Shirts are available in both Men's and Women's. Blowing Rock T-Shirts Ship within 1–2 Business Days!

Photos By Meta
PO Box 1571
Blowing Rock, NC 28605
Order Online


Advertise on Blue Ridge Vacations Visitors Guide


Blue Ridge Vacations Visitors Guide

PO Box 1571
Blowing Rock, NC 28605
1-828-265-2730 Ad Sales Only
Monday – Friday, 9 AM – 5 PM (Eastern)
Contact Ad Sales


Meta Gätschenberger is an Award Winning Photographer from Blowing Rock, NC. Visit Meta's Photo Gallery at Photos by Meta.











Blue Ridge Vacations Visitors Guide is a participant in the Amazon Services LLC Associates Program, an affiliate advertising program designed to provide a means for sites to earn advertising fees by advertising and linking to
Amazon.com
.
Start Your Free 30 Day Trial of
Amazon Prime
!