Hiking Trails





Blue Ridge Vacations - Boone NC Hiking Trails - Blowing Rock NC Hiking Trails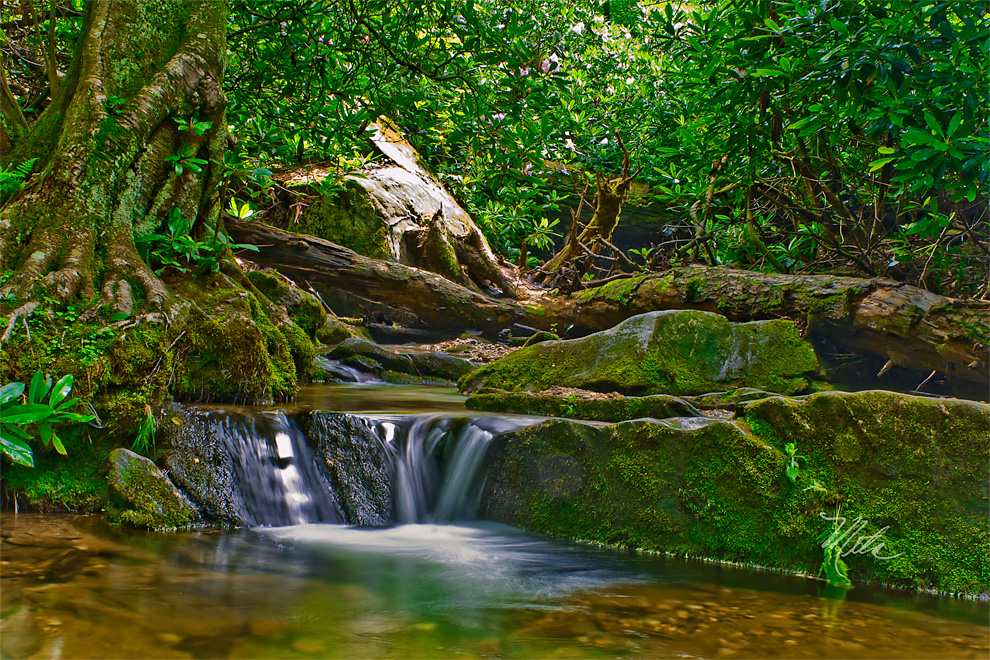 UTC


| | |
| --- | --- |
| | |
| | |
| | |
| | Blowing Rock and Boone NC Hiking Trails |
| | |
Blue Ridge Vacations Hiking Trails

Blue Ridge Vacations Hiking Trails in Blowing Rock and Boone NC features many Hiking Trails along the Blue Ridge Parkway, which are part of the National Parks Service. The Blue Ridge Parkway National Park offers many Western North Carolina Blue Ridge Mountains Hiking Trails, ranging from easy to strenuous.


Hike The Boone Area of Western North Carolina

Blowing Rock and Boone NC Hiking Trails

Bass Lake (294.0, 0.9, easy) – Horses / Fishing
Trout Lake (294.6, 1.0 easy) – Fishing
Sims Creek Hiking Trail (295.4, 1.0 easy)
Boone Fork Hiking Trail (296.5, 4.9 strenuous)
Price Lake (296.7, 2.3, moderate) – Canoe Rentals / Fishing
Rough Ridge Hiking Trail (302.4, 3.2, moderate)
Beacon Heights Hiking Trail (305.2, 0.3, moderate)


Here are the official National Parks Service Blue Ridge Parkway Hiking Trail Maps and Grandfather Mountain Hiking Trails in the Blue Ridge Mountains around Blowing Rock and Boone NC. These PDF files below can be printed out, or stored on your iPhone or iPad, and later viewed in iBooks.

National Parks Service: (828) 298-0398 / (828) 271-4779

Blue Ridge Parkway Maps

Blue Ridge Parkway Map
Julian Price Park Hiking Trails – Video
Linville Falls Hiking Trails – Video
Moses Cone Park Carriage Trails
Tanawha Hiking Trail
Doughton Park Trails

The Blue Ridge Parkway Hiking Trails and Grandfather Mountain Hiking Trails can suddenly turn dangerous if you get caught in a severe afternoon thunderstorm, get injured on the trail, get lost off the trail, or end up in the woods after dark. Forget about cell phone coverage – they rarely work along the Blue Ridge Parkway.


Recommended Hiking Gear

Here's some Blue Ridge Mountains Hiking Gear you should carry with you:

• Day Push Pack
• Layered clothes
• Sweatshirt, sweater, or jacket
• Sturdy Hiking Boots
• Non-Cotton Hiking Socks
• Hiking Poles
• Sun Hat
• LifeStraw Personal Water Filter

• Day Push Pack for carrying these items:
• Darn Tough Socks – Appalachian Trail Edition
• Portable Weather Radio (optional)
• Sunscreen Wipes
• Water Bottle
• Pocket First Aid Kit
• Emergency Rain Coat
• Emergency Blanket
• LED Pocket Flashlight
• AA Lithium Batteries
• Six Function Whistle with Compass
• Water Proof Matches

Checkout the NC Forest Trail Explorer.

| | |
| --- | --- |
| | |
| | |
| | |
| | Blowing Rock and Boone NC Hiking Trails |
| | |
Never Hike Alone In The Woods!

Always stay on the marked hiking trails. Tell someone where you are going, and when you'll be back. Give yourself enough time to reach your destination and return, before it gets dark. Check the Boone NC Sunset Time.


Adventure Photographers

Check out the Cotton Carrier Systems Harness!

Visit Meta's Macro Photography Guide.


– Andrew Skurka

Whether you're a first-time backpacker, an occasional weekend warrior, or a seasoned long-distance trekker, this guide is a must for any backpacking, hiking, or camping trip. Supreme long-distance hiker Andrew Skurka – accomplished adventure athlete, speaker, guide, and writer – shares his knowledge in this essential guide to backpacking gear and skills. Skurka recounts what he's learned from more than 30,000 miles of long-distance hikes, including the Appalachian Trail, Pacific Crest, and Continental Divide Trails, and the 4,700-mile Alaska-Yukon Expedition.

– National Geographic

Covers: Great Smoky Mountains National Park in its entirety, the Appalachian Trail, Twentymile Trail, Lakeshore Trail, Chasteen Creek Trail, the Great Smoky Mountains, Chilowee Mountain, Little Mountain, the Blue Ridge Parkway, Cataloochee Divide, Pisgah National Forest, Cherokee National Forest, Nantahala National Forest, Little Tennessee River, Chilhowee Lake, Fontana Lake, Tuckasegee River, the cities of Maryville Tennessee, Gatlinburg Tennessee, Waynesville North Carolina, and more. Includes UTM grids for use with your GPS unit.

• Waterproof.
• Tear-Resistant.

– Randy Johnson

This newly revised and expanded edition of Hiking North Carolina describes nearly 500 routes from the Blue Ridge Parkway and the Great Smokies—Eastern America's highest mountains—across the rolling Piedmont, to the Outer Banks archipelago. Choose a challenging backpack adventure on the Appalachian Trail, an easy family ramble on an urban greenway, a trek through a lush subtropical enclave, or a hike to photograph wildflowers and waterfalls.

Photos by Meta Framed Prints Available in Blowing Rock NC at Rustic. Now Taking Special Orders for Framed Prints and Paper Prints.



Blue Ridge Vacations

PO Box 1571
Blowing Rock, NC 28605
Contact Ad Sales