Hiking Trails

Blowing Rock Hiking Best Sellers



Blowing Rock North Carolina Hiking Trails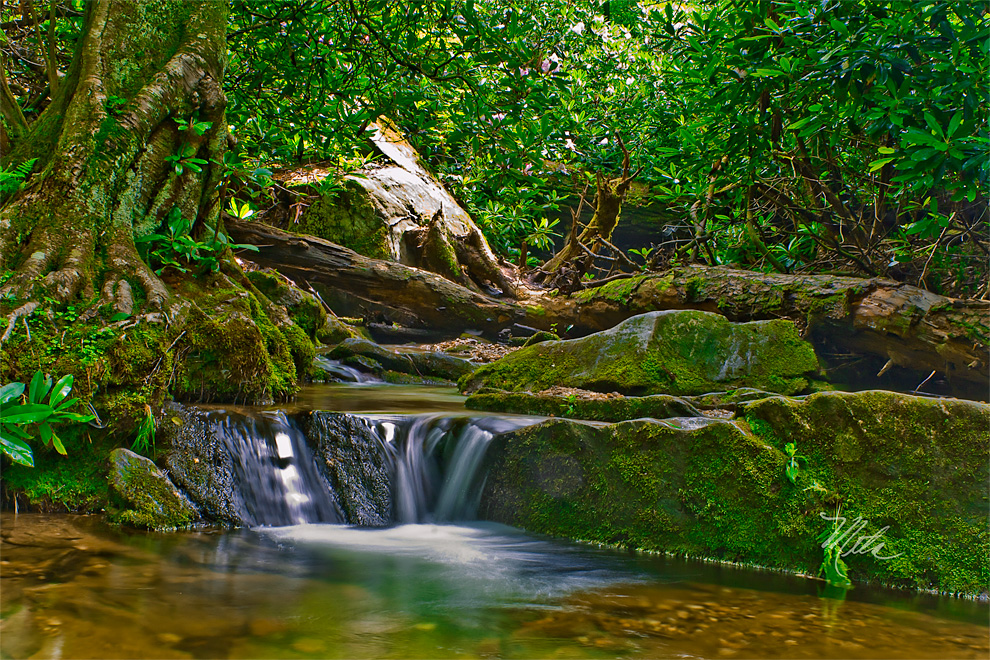 BLOWING ROCK NORTH CAROLINA VACATIONS TRAVEL GUIDE

| | |
| --- | --- |
| | |
| | |
| | |
Blowing Rock NC Hiking Trails

The Blue Ridge Parkway, part of the National Park Service, runs through Blowing Rock North Carolina, and offers many Western North Carolina Blue Ridge Mountains Hiking Trails, ranging from easy to strenuous.

Many of the Blue Ridge Parkway hiking trail heads have very small parking lots, so get there early in the morning if you want a parking spot.

Here are some of the Blue Ridge Parkway Hiking Trails in and around Blowing Rock North Carolina, including the Blue Ridge Parkway Milepost, Hiking Distance, and the Hiking Trail Rating

Bass Lake (294.0, 0.9, easy) – Horseback Riding / Fishing
Trout Lake (294.6, 1.0 easy) – Fishing
Sims Creek Hiking Trail (295.4, 1.0 easy)
Boone Fork Hiking Trail (296.5, 4.9 strenuous)
Price Lake (296.7, 2.3, moderate) – Canoe Rentals / Fishing
Rough Ridge Hiking Trail (302.4, 3.2, moderate)
Beacon Heights Hiking Trail (305.2, 0.3, moderate)

Here are the official National Park Service Blue Ridge Parkway Hiking Trail Maps and Grandfather Mountain Hiking Trails in the Blue Ridge Mountains around Blowing Rock NC. These PDF files below can be printed out, or stored on your iPhone or iPad, and later viewed in iBooks.

National Park Service: (828) 298-0398 / (828) 271-4779


| | |
| --- | --- |
| | |
| | |
| | |
Blue Ridge Parkway Maps

Blue Ridge Parkway Map
Julian Price Park Hiking Trails
– Video
Linville Falls Hiking Trails
– Video
Moses Cone Park Carriage Trails
Tanawha Hiking Trail
Doughton Park Trails


The Blue Ridge Parkway Hiking Trails and Grandfather Mountain Hiking Trails can suddenly turn dangerous if you get caught in a severe afternoon thunderstorm, get injured on the trail, get lost off the trail, or end up in the woods in the dark. Forget about cell phone coverage – they rarely work along the Blue Ridge Parkway.


| | |
| --- | --- |
| | |
| | |
| | HAUSBELL |
| | |
| | Zoomable LED Flashlight. Very Bright 300 Lumens! Runs on 1 AA Battery. Under $5. |
| | |
Here is some Hiking Gear you should carry with you:
• Layered clothes for both cool and warm weather
• Sweatshirt, sweater, or jacket for varying weather
• Sturdy rubber-soled Hiking Boots
• Men's Hiking Boots or Women's Hiking Boots
• Non-Cotton Hiking Socks
• Hiking Poles (optional)
• Sun Hat
• LifeStraw Personal Water Filter
• Day Push Pack for carrying the small items
• Portable Weather Radio (optional)
• Sunscreen Wipes
• Water Bottle
• Pocket First Aid Kit
• Emergency Rain Coat
• Emergency Blanket
• LED Pocket Flashlight with extra AA Lithium Battery
• Six Function Whistle with Compass
• Water Proof Matches


| | |
| --- | --- |
| | |
| | |
| | OBOZ |
| | |
| | Oboz Hiking Boots Has a Waterproof Membrane That Lets Vapor Out While Keeping Water Out! |
| | |
Oboz Waterproof Hiking Boots and Balega Hiking Socks are some of the best hiking gear for Western North Carolina Hiking on the Blue Ridge Parkway Hiking Trails.
Never hike alone. Stay on the marked trails. Tell someone where you are going, and when you'll be back. Give yourself enough time to reach your destination and return, before it gets dark. Check the Sunset Time. Check the Weather, because severe afternoon thunderstorms can sneak up on you.

Foot comfort is extremely important when hiking. Make sure you wear the best hiking boots and hiking socks. Proper ankle support in a hiking boot, is much better than a hiking shoe, when hiking on rugged trail surfaces, with tree roots, moss covered logs and slippery rocks. Many of the Blue Ridge Parkway hiking trails are wet, slippery, and muddy in some locations, especially after a summer rain or very early in the morning. Waterproof hiking boots are recommended, because many of the Blue Ridge Parkway Hiking Trails cross small mountain streams.

Checkout the NC Forest Trail Explorer.


| | |
| --- | --- |
| | |
| | |
| | ANLER EMERGENCY POWER BANKS |
| | |
| | Cell Phone Charger! 3,350 mAh Anker PowerCore 20100. 1 Cell Power Bank! |
| | |
How many times have you tried to make an Emergency Call and your Cell Phone is Dead? Never Again! Pocket or Purse Carry, this is one of the Top Rated Emergency Cell Phone Chargers on Amazon! Don't leave home without one!

Ultra Compact: Lipstick shaped aluminum design. Adds over one charge (14 hours talktime) to an iPhone 6S.

Available in Black, Blue, Pink, Silver and Gold.

1 Cell 3,350 mAh Capacity.

Size: 3.7" x 0.9"



– Leonard Adkins

Veteran hiker Leonard M. Adkins includes information on every trail that touches the Parkway, including the Appalachian Trail, the Mountains-to-Sea Trail, and other public pathways on national park, state park, national forest, municipal, and private lands. You'll find GPS coordinates for official Parkway trailheads, along with fifty maps and many photographs of what you'll see along the way.

– National Geographic

Covers: George Washington Nat. Forest, Jefferson Nat. Forest, New River Canoe Trail, Claytor Lake State Park, Mt. Jefferson State Park, New River Trail State Park, New River State Park, Shot Tower Hist. Park, River Outfitter Locations. Towns: Boone, NC; Jefferson, NC; Mouth of Wilson, VA; Fries Junction, VA; Jackson Ferry, VA; Radford, VA; Pulaski, VA; Pearisburg, VA; Peterstown, WV. Includes UTM grids for use with your GPS unit.

• Waterproof.
• Tear-Resistant.

– Randy Johnson

This newly revised and expanded edition of Hiking North Carolina describes nearly 500 routes from the Blue Ridge Parkway and the Great Smokies—Eastern America's highest mountains—across the rolling Piedmont, to the Outer Banks archipelago. Choose a challenging backpack adventure on the Appalachian Trail, an easy family ramble on an urban greenway, a trek through a lush subtropical enclave, or a hike to photograph wildflowers and waterfalls.

– Kevin Adams

Since its original publication in 1994, North Carolina Waterfalls has been the most comprehensive guide available to one of the prime natural features of the Tar Heel State. This new edition includes over 600 waterfalls, with detailed directions and trail and beauty ratings for the major waterfalls on public land. For the first time, waterfalls located on private land will be listed, although directions won't be provided.

Blowing Rock Vacations

PO Box 1571
Blowing Rock, NC 28605
Contact Us