Boone North Carolina Business Services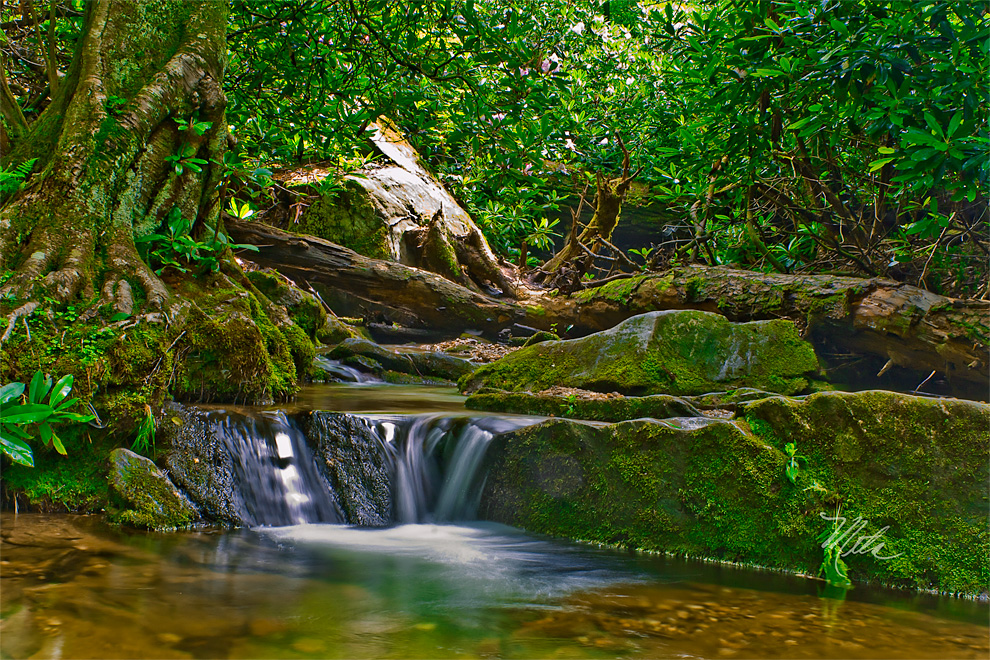 UTC

| | |
| --- | --- |
| | |
| | |
| | |
Boone NC Business Services

Business Services in Boone North Carolina include Attorneys, Catering Services, Health Care, Real Estate, Builders and Contractors, Weddings and Web Designers.

Blowing Rock and Boone NC Attorneys and Lawyers

Casey and Casey Law Offices, PLLC, Boone NC Criminal Defense Attorneys, serving Watauga County, North Carolina. Our Criminal Defense Attorneys specialize in DWI, DUI, Traffic Tickets, Speeding Tickets, Drug Offenses, Alcohol Offenses, Felonies and Misdemeanors.
(This ad is NOT intended to solicit clients outside of the State of North Carolina).

Casey and Casey Law Offices
891 West King Street
Boone, NC 28607
(828) 262-5075

Clement Law Office has been offering creative, innovative, high quality legal services to the people and businesses in Boone and the Western North Carolina High Country for over 30 years. Boone NC Attorneys and Lawyers. Located in downtown Boone NC.
(This ad is NOT intended to solicit clients outside of the State of North Carolina).

Clement Law Office
756 West King Street, PO Drawer 32
Boone, NC 28607
(828) 264-6411

Boone NC Catering Services

Earthworks Catering Specializes in Organic Farm To Table Catering for Western North Carolina Destination Weddings in Blowing Rock NC, Boone NC and Banner Elk NC. Wedding Catering Services by Chef Ed Winebarger.

Earthworks Catering
5415 U.S. Hwy 421 North
Vilas, NC 28692
(828) 773-4318

The Frugal Gourmet Catering Company specializes in catering services for Mountain Destination Weddings in Eastern Tennessee and Western North Carolina. Catering Buffet Style, Hors D'oeuvres, Table Service and Complete Meals. Over 20 years of catering service expertise. We are the perfect match to whatever delicious cuisine you choose.

Frugal Gourmet Catering
118 West Main Street
Mountain City, TN 37683
(423) 220-7855

Traditional or eclectic... elegant or casual... Choose from exquisite, savory Hors d'oeuves, bountiful dinner buffets or perfectly plated meals. And the Barbecue and Ribs? Your guests will clamor for more! Stunning presentations and delicious, imaginative cuisine have combined to make Gadabouts Catering a favorite for weddings and corporate events. Serving Banner Elk, Blowing Rock, and Boone NC. Specializing in North Carolina High Country Destination Weddings and Corporate Events.

Gadabouts Catering
Banner Elk, NC 28604
(828) 297-7886 / (828) 773-0988

Boone NC Health Care

AppUrgent Care Center provides walk-in care for patients with non-life threatening illness or injury. We can handle sore throats, sprains, fever, flu, cuts that require stitches and more. Open Monday through Friday, 8 AM – 7 PM, Saturday and Sunday from 9 AM – 5 PM.

AppUrgent Care
2146 Blowing Rock Road
Boone, NC 28607
(828) 265-5505

Watch a Video

The Watauga Medical Center in Boone NC features a wide range of healthcare including a 24-hour Emergency Room, Neurology clinic, various Surgery programs, Kidney Dialysis, Critical Care Center, Laser Surgery and Imaging, Cardiology, a full Laboratory, and the new Seby B. Jones Regional Cancer Center.

Watauga Medical Center
336 Deerfield Road, PO Box 2600
Boone, NC 28607
(828) 262-4100 / 1 (800) 443-7385

Watch a Video

Nurse Care Coordination Resources for Nurse Care Coordinators and Hospital Administrators. Features Nurse Care Coordination News, Videos and Books.

Meta Nurse Data Care Coordination
PO Box 1232
Blowing Rock, NC 28605

For Animals Sake is an organization formed to help animals in need in the North Carolina High Country. Our mission is to provide care and housing for older or special needs animals who have run out of options. Adoptions will be considered and welcomed if those perfect pairings present themselves. Founded by Dr. Margaret A. Federhart. Visit our website to make a donation.

Margaret A. Federhart, DVA, CVA, specializes in holistic veterinary medicine. Holistic animal healing takes into account the whole animal, restoring balance both physically and mentally. The emotional state of your pet is just as important as the physical, because mental symptoms often lead to physical problems. House calls and office visits by appointment only.

Whispering Waters Animal Care
1355 North Pine Run Road
Boone, NC 28607
(828) 264-8077

Boone NC Real Estate

We are a premier Boone NC real estate agency, serving the North Carolina High Country. Our experienced and professional team of Realtors can assist you. We know the area real estate market. We can help you find your dream home or vacation getaway! Our real estate office is located on Highway 105 South in Boone NC.

Coldwell Banker Blair
2408 Highway 105 South
Boone, NC 28607
(828) 262-1836 / 1 (800) 473-2653

For Sale By Owner – Village Hardware Store located in downtown Blowing Rock NC, is an established retail turnkey business. Commercial property includes store, garage, and a large, newly renovated upstairs apartment. Live in retail business or prime rental property in downtown Blowing Rock NC.

Hardware Store FSBO
312 Green Street
Blowing Rock, NC 28605
(828) 295-9023 (Day) / (828) 295-6996 (Evening)

Specializing in Luxury Log Homes and North Carolina Real Estate for the North Carolina High Country. Serving the High Country Real Estate needs of Banner Elk NC, Blowing Rock NC, Boone NC, Valle Crucis NC, and the North Carolina Mountain Resort Communities of Linville Ridge and Elk River. Call John Speckman for Blowing Rock NC real estate.

John Speckmann Real Estate
PO Box 2454
Blowing Rock, NC 28605
(828) 964-3650 / (828) 295-6675

Own a piece of the North Carolina "Horse Country"! Leatherwood mountains has it all; privacy, amazing views, streams, pastures, pristine forests and 100 miles of horse trails. Luxury homes and land are for sale through our sales office. Call 1 (877) 736-8686.

Leatherwood Mountains
512 Meadow Road
Ferguson, NC 28624
1 (877) 736-8686 (Phil Whitson)

Watch a Video

Eastern Tennessee Mountain Estate For Sale By Owner. Mountain Estate consists of 141 acres, 1 Fully Furnished Log Lodge atop of the mountain, 1 Fully Furnished Log Cabin next to the creek.

Lodge On Iron Mountain For Sale
PO Box 30
Butler TN 37640
(423) 768-2446

Watch a Video

West Jefferson North Carolina is one of the hottest Blue Ridge Mountain real estate markets. We can assist you with your North Carolina High Country real estate needs! Call us today!

Peak Mountain Properties
406 Graybeal Avenue
West Jefferson, NC 28694
(226) 846-7325 / 1 (866) 246-4307

Regency Properties is located in downtown West Jefferson, Ashe County, North Carolina! Our experienced real estate agents can help you find that perfect Ashe County real estate property, mountain land, dream house or vacation rental property.

Regency Properties
Andrea B. Reeves Owner/Broker CRS
204 East Main Street
West Jefferson, NC 28694
(336) 246-2307 / 1 (866) 246-2307

Boone NC Builders and Contractors

Appalachian Chimney Sweep offers chimney cleaning services with an Amish work ethic. We provide honest, prompt service and leave no mess behind ourselves. We offer state of the art chimney cleaning with the newest equipment. If your chimney leaks, we can repair and waterproof your crown, cap or masonry.

Appalachian Chimney Sweep
PO Box 2341
Boone, NC 28607
(828) 297-6333

Doug McGuire has build his company's reputation the same way he builds his clients' custom homes – literally from the ground up. Watauga County North Carolina custom home builders and contractors since 1987, serving the Blue Ridge Mountains of Watauga County, Blowing Rock, and Boone NC.

McGuire Construction
4041 Highway 105 South
Boone, NC 28607
(828) 963-6680

Elite Painting and Finishing is a full service, custom house painting company, serving Banner Elk, NC, Boone, NC, Linville, NC, and surrounding areas. We are a local, high country company, specializing in interior painting, exterior painting, cabinet painting, and faux finishing.

Elite Painting and Finishing
PO Box 2024
Boone, NC 28607
(828) 773-8164

Enterline & Russell Builders, Inc. is a Full Service Custom Residential Home Builder and Commercial Construction Company serving the Western North Carolina High Country of Blowing Rock, Banner Elk and Boone NC since 1983. In addition to commercial construction and new home building, we also build additions, conduct remodels and perform home repair services.

Enterline & Russell Builders
PO Box 1492
Blowing Rock, NC 28605
(828) 295-9568

Freedom ElecTech Inc. Electricians of Boone NC provide Residential and Commercial Electrical Services, including Home Automation, Interior and Exterior Lighting, Security Systems, Audio, Video and Home Theater Systems. North Carolina Unlimited Electrical License. Fully Insured. Combined 30 Years Experience. Certified Green Professionals.

Freedom ElecTech Inc.
521 Hwy 105 Extension, Suite 3
Boone, NC 28607
(828) 386-6555

Watch a Video

Ground Effects Landscape & Maintenance is the premier lawn and landscaping company in Boone NC since 2003. If you're looking for the best lawn care and landscaping service in the Western North Carolina High Country, look no further than Ground Effects Landscape & Maintanence.

Ground Effects Landscape
1230 Little Laurel Road
Boone, NC 28607
(828) 963-0244

High Country Stone specializes in the manufacture and installation of marble and granite kitchen and bathroom countertops. Bring in your cabinet layout from the cabinet maker or even a hand drawing with dimensions. After choosing a stone countertop material, we can use your layout to give you a quote on your project. Serving all of Western North Carolina.

High Country Stone
6489 Old Hwy 421 S
Deep Gap, NC 28618
(828) 355-9320

Boone NC Weddings and Photographers

Create an Amazon Wedding Registry

Gorgeous New 1,700 Square Foot Wedding Barn. Holds up to 200 People. Dance Floor, Metal Roof, Catering Kitchen with separate entrance. 18 foot Open Beamed Ceilings. Covered Porch on Both Sides. Full restrooms. Tent available for larger parties.

Opening Spring of 2017 – Call For More Details!

The Barn at Cornerstone
64 Cornerstone Circle
Banner Elk, NC 28604
Phone: 386-690-8400

Traditional or eclectic... elegant or casual... Choose from exquisite, savory Hors d'oeuves, bountiful dinner buffets or perfectly plated meals. And the Barbecue and Ribs? Your guests will clamor for more! Stunning presentations and delicious, imaginative cuisine have combined to make Gadabouts Catering a favorite for weddings. Serving Banner Elk, Blowing Rock, and Boone NC. Specializing in North Carolina High Country Destination Weddings.

Gadabouts Wedding Catering
Banner Elk, NC 28604
(828) 297-7886 / (828) 773-0988

We make Eastern Tennessee Destination Weddings simple and an exhilarating experience for you! With so many Components to a Destination Wedding, simplifying the process is essential! We believe the memories of your Destination Wedding should also encompass all of the pleasure of planning it! You will discover an exceptional value and a truly gorgeous Mountain Destination Wedding! Visit our website to plan your Eastern Tennessee Destination Wedding.

High Country Wedding Venues
1035 Piercetown Road
Butler, TN 37640

We can provide a variety of locations for your Wedding Ceremony and Wedding Reception on the Inn's property, near Watauga Lake. Eastern Tennessee Destination Weddings include in the Inn's Great Room for an intimate wedding party and guests, outside on the deck overlooking the mountains, and among the trees and gardens in the woods. Small weddings of 30–75 guests.

Iron Mountain Inn Weddings
268 Moreland Drive
Butler, TN 37640
(423) 768-2446

John Speckmann Photography specializes in Portrait Photography and Nature Photography of the Blue Ridge Mountains. Portrait Studio located in Blowing Rock, NC.

John Speckmann Photography
PO Box 2454
Blowing Rock, NC 28605
(828) 295-6675

Get hitched in the North Carolina Horse Country! Let the beauty of the majestic North Carolina Blue Ridge Mountains be the witness to your blessed union. Future brides are born with instinctive expectations of what their wedding day will entail. Leatherwood offers many magical settings for the ceremony and reception. Luxury accommodations and catering.

Leatherwood Mountains Weddings
512 Meadow Road
Ferguson, NC 28624
(336) 973-5044

Watch a Video

Macro Photography Lessons by Meta Gatschenberger features Basic Digital Photography Training. Covers Digital Photography Terminology such as: Exposure, Aperture, Depth of Field, Shutter Speed, ISO and White Balance; and apply these apply to the shooting of Macro Photography. Free Online Class.

Macro Photography Lessons
PO Box 1232
Blowing Rock, NC 28605

Boone NC Web Designers

Effective Search Engine Optimization sets Blue Ridge Media apart from many other North Carolina Web Designers. Blue Ridge Media web designs include Search Engine Optimization and Search Engine Submissions. View our Proven SEO Results. Professional North Carolina Web Design for the North Carolina High Country of Blowing Rock, Banner Elk and Boone NC since 1998.

Blue Ridge Media Web Design
PO Box 1571
Blowing Rock, NC 28605
(828) 265-2730

If you have a SLR camera with a medium or a long lens, you know how difficult these cameras can be to take securely on remote hiking trails, downhill skiing or mountain biking. The Cotton Carrier Systems Harness keeps your SLR camera secure against your body, for all types of adventure photography.

Watch a Commercial

Blue Ridge Vacations

PO Box 1571
Blowing Rock, NC 28605
Contact Us